Welcome to Hurley Burley Toys, since 2000 our family has searched high and low to find toys for the young and the young at heart. 
Our brick and mortar store, located on the Gold Coast, is filled with locally and nationally sourced products that are often educational, always well made and 100% fun. 
Just last year Jack, the biggest kid on the block, built a new home for Hurley Burley. If you are local we would love to see you. You'll find Bella, Liv and Mat playing so feel free to bring the kids and stay a while. 
We love taking care of our customers and look forward to meeting you in store or online soon!
In the meantime, if there is anything we can do to help feel free to get in touch here. 
Happy playing! 
Jack, Bella, Liv and Mat x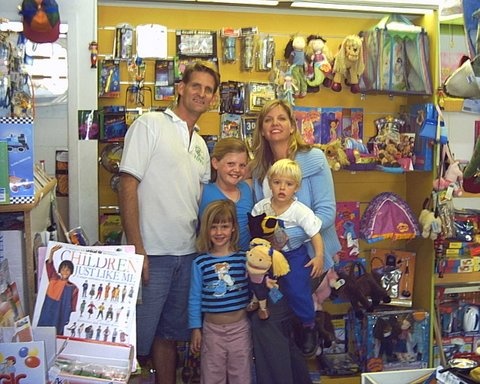 Jack & Sharon with their children Bella, Liv & Isaac in Hurley Burleys' first home (2004)